Galleries in feeds, three types of feed appearance. Redesigned settings. Telegram channels. Share via Artykul. Seven languages. Artykul meta tags.
Redesigned Settings and New Feeds
We revamped the settings screen for easy navigation, added colorful icons, and moved some sections to individual screens.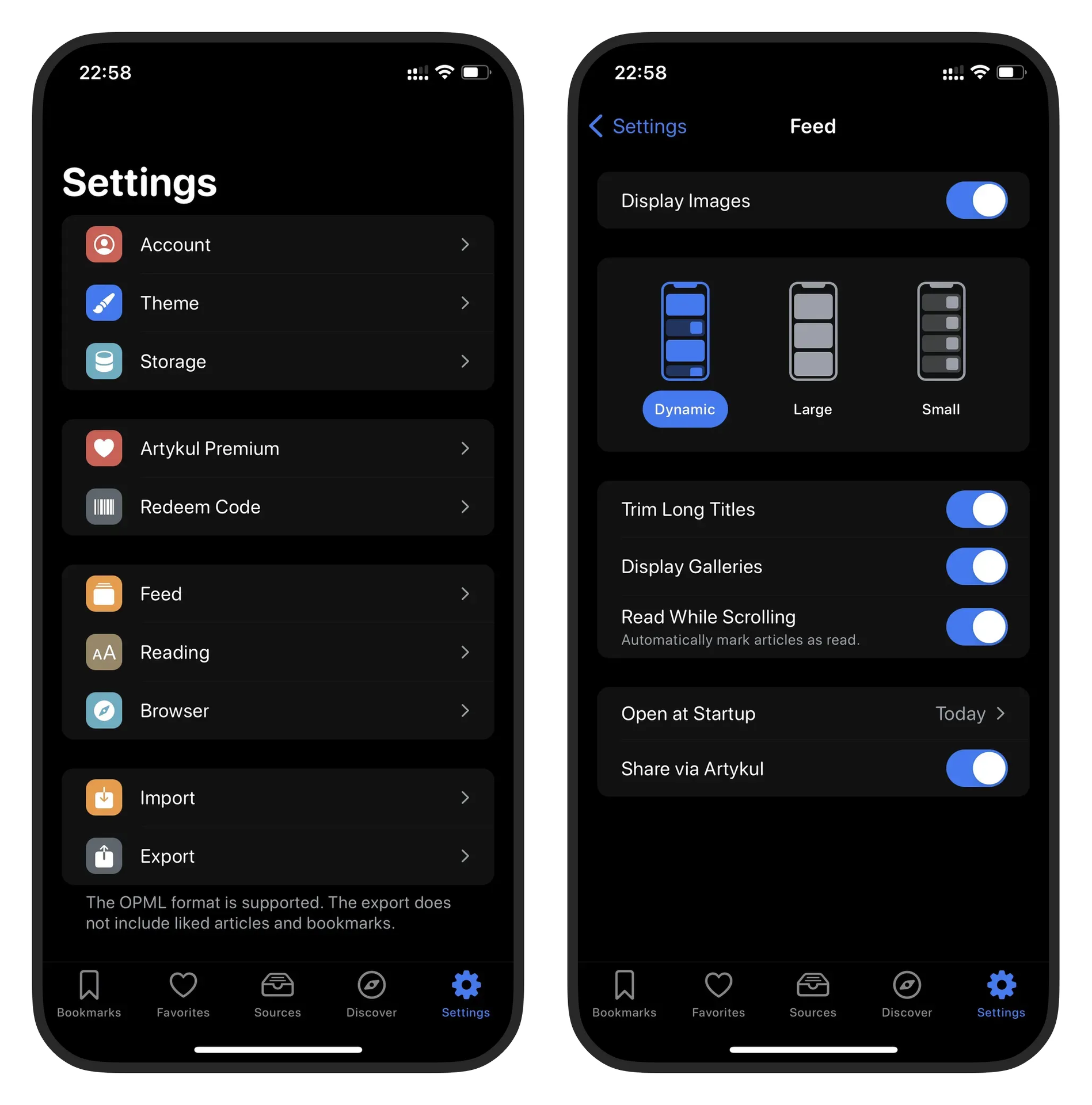 You can find new options for feed customization: Dynamic, Large, and Small. "Large" is our standard mode with images without limits. If you prefer reading rather than watching your feed, then the "Small" mode is the best option. If you don't like long cats, "Dynamic" is a compromise between large and small.We've also introduced galleries for feed cards. If you turn on this option, Artykul will build collages from the photos from articles. So, your feed will look like a fashion magazine.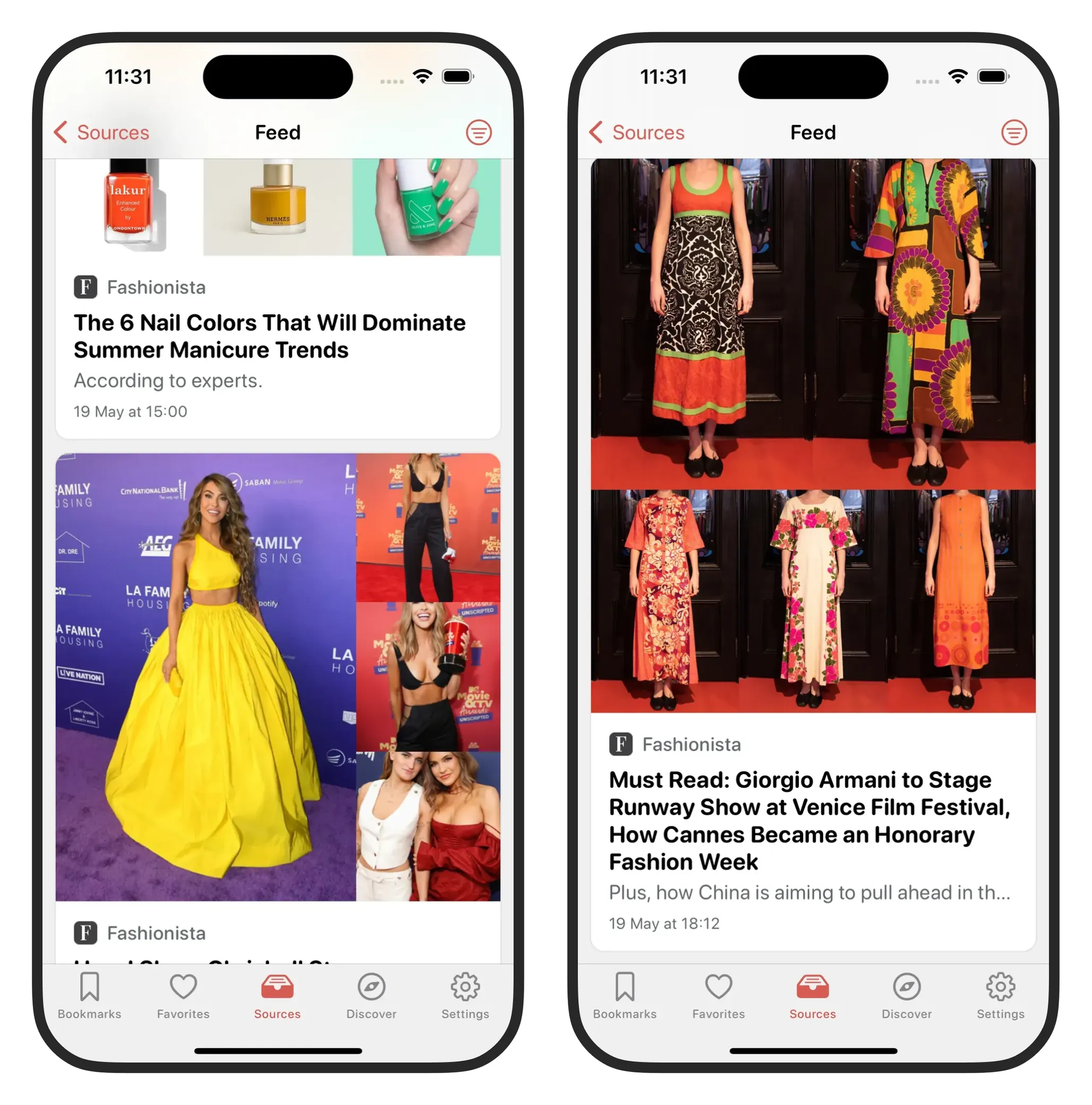 Telegram Channels
We are ready to show part of our new service – Artykul Turbo. Now you can add any public Telegram Channel in Artykul. It's free for all users. Later we will provide support for more services.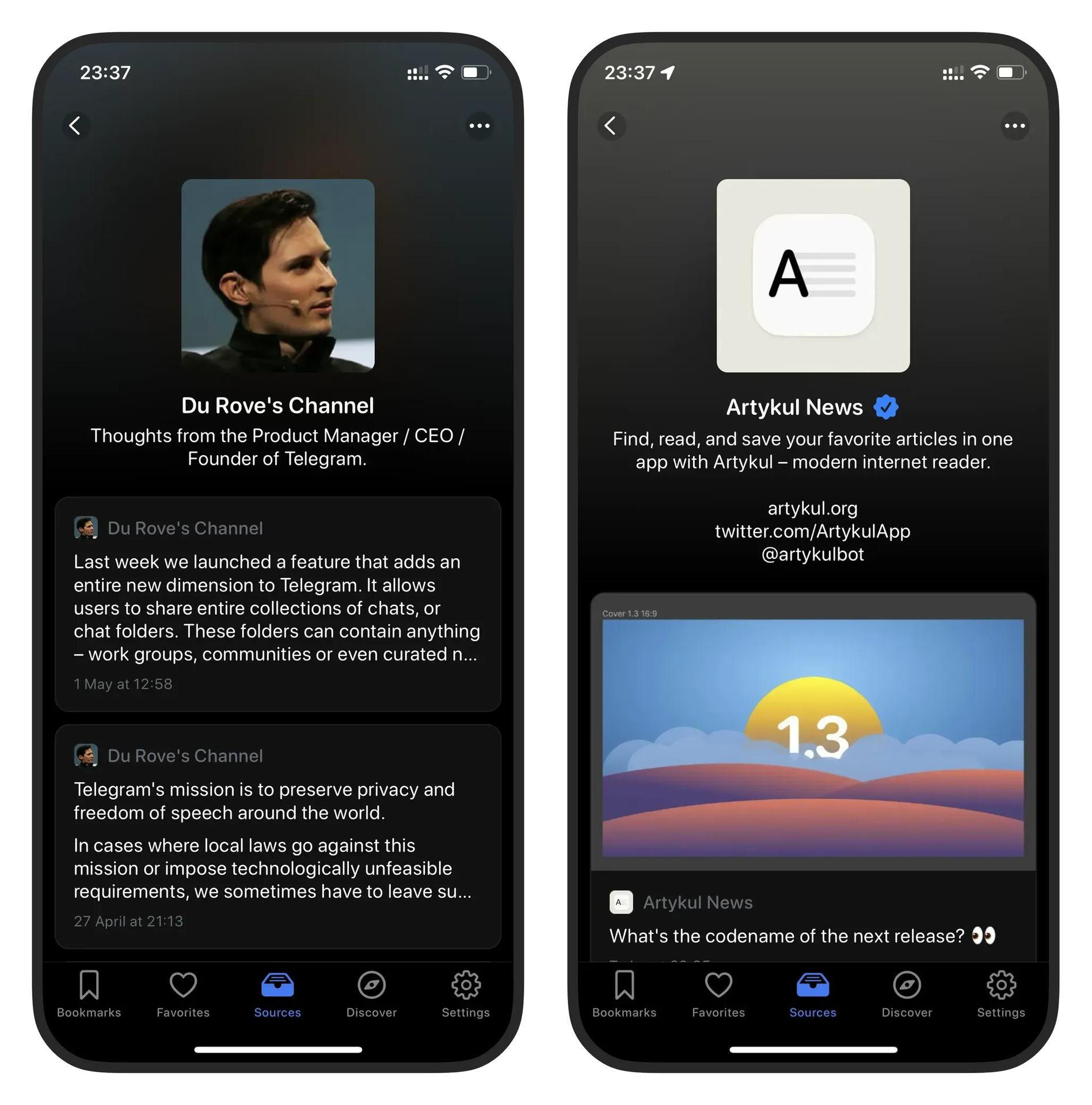 Don't forget to subscribe to Artykul News!
Share via Artykul
By default, all articles will be shared via Artykul. Today's web is full of trackers, advertisements, and banners. Artykul articles are blazing fast and have short URLs.
Languages
Now Artykul supports eight languages: English, German, Italian, Polish, French, Belarusian, Ukrainian, and Russian. If you think there's something wrong with our translations, please contact us via email or Telegram.
Other things
We added support for our meta-tags "artykul:...". You can customize how your website should look in the app. Later we will publish the documentation for tags and our widget.
Did you notice the blue checkmarks on some sites? This is also a new feature, but it's not yet public. If you want to get a checkmark, please, contact us.